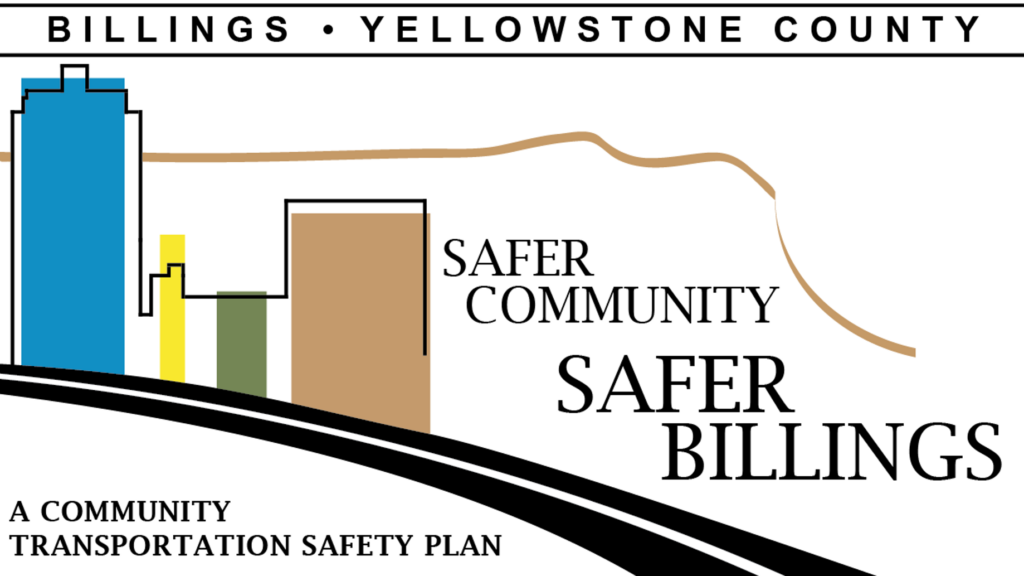 The Billings-Yellowstone County Metropolitan Planning Organization (MPO) is updating the 2016 Billings Community Transportation Safety Plan. The updated Billings community transportation safety plan (CTSP) will be developed by the Billings MPO, with assistance from DOWL, technical support from the Montana Department of Transportation (MDT), and an Advisory Committee (AC) of community leaders, safety partners, and stakeholders with the expertise and insight to identify community-specific emphasis areas, strategies, and action steps to reduce fatalities and serious injuries on roadways in Billings. The process will be a collaborative approach using the four Es of transportation safety:
Education
Enforcement
Emergency Medical Services
Engineering
The CTSP team will create a plan that reflects current trends and statistics of incidents and challenges in the City of Billings and will increase safety and work toward Vision Zero – zero fatalities, zero serious injuries in Montana.
The plan will be updated using stakeholder input, comprehensive safety data analysis, consideration of best practices from national and local community safety programs, and identification of safety management strategies tailored to meet the unique needs of the Billings community. Ultimately, the plan will determine specific action steps to achieve the Billings Community's transportation safety vision.